Where to Find Coupons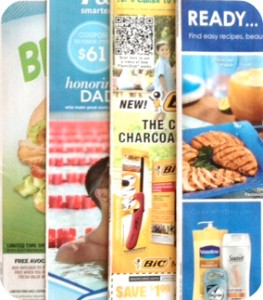 Where to Find Coupons
Looking for coupons? You're in the right place. We've put together a full list to save you time and money with the most legitimate resources to find and print the latest and very best manufacturer coupons:
Where to Find Coupons?
Online: This is the very best place to find coupons. The #1 resource for online coupons is Coupons.com. Various other resources include Redplum coupons, SmartSource coupons, and SavingStar coupons. At the top of every coupon, it will most likely say it is a "Manufacturer Coupon". These manufacturer coupons can be combined with store coupons for bigger savings!
Sunday Newspaper: This is the second best place to find coupons. Every Sunday, you should be able to find at least one coupon insert, likely SmartSource or Redplum, with lots of great coupons. You'll sometimes even find free products coupons. Coupon inserts are not released on major holidays, though!
Weekly store ads: Make sure to check your weekly ads for coupons. Some stores release in-ad manufacturer every week.
Facebook pages: Seemly enough, Facebook is on track to become one of the best places to find coupons. New coupons are released almost everyday, so you may want to "like" your favorite stores and be sure to follow Coupon Pro on Facebook for the best coupons released on Facebook.
eCoupons: Stores like Kroger and Safeway offer eCoupons that can be loaded on your card and these often can be combined with store coupons. Best of all, you'll save on ink! 😀
Store coupon booklets: This is most often seasonal with many stores releasing coupon booklets with rare and high value coupons.
Magazines: Various magazines release manufacturer coupons and their not too hard to find. The most popular magazine for coupons is All You magazine, which can be found at Walmart. Ebony, Women's Day, Rachael Ray, Shape, Fitness and Whole Living magazine have all released coupons previously.
Call Your Favorite Companies: Love a certain product? Call the number on the side label and let them know. Also, make sure you ask them for some coupons. You'll be surprise what you get!
On Actual Products: Various companies often release coupons on the actual product itself or you may even find coupons after opening the product.
Recycle Centers: As seen on Extreme Couponing, most Americans throw away their coupon inserts and many end up at recycling centers across the country. We can guarantee you'll find any coupons, but it might be worth a shot!
Have you seen manufacturer coupons anywhere else?