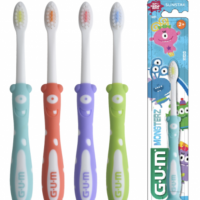 Hurry over to score a FREE GUM Kids' Monsterz Manual Toothbrush! Here's how:
Go to GUM's website
Add this toothbrush to your cart
Proceed with checkout
Use discount code Monsterz2017
Make sure to select Checkout as a Guest
Final Cost: FREE + FREE Shipping!
That's it!
No payment info needed. Don't miss it!