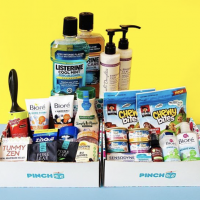 PinchMe will be releasing new samples on Tuesday (6/20) at 12PM ET, so make sure you are here! Until then, you'll want to check your PinchMe account to see if scored early access to a FREE Box of Samples! Some readers are reportedly being offered up to six samples! Not everyone may find samples. Allow 4-6 weeks for delivery!
IMPORTANT NOTE: I highly recommend unsubscribing from the PinchMe newsletter. I do not recommend any of the offers they send out to subscribers. Also, I recommend staying away from the "PinchMe Perks" section of their website!

 And don't forget to sign up for FREE Hot Offer Text Alerts so you NEVER miss a hot freebie!