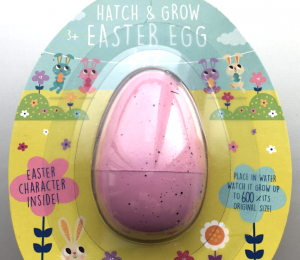 Target Easter Egg Toys Recall 2017
Target is recalling over 500,000 of their seasonal Easter children's toys. This includes Hatch & Grow Easter Eggs, Easter Grow Toys and Hatch Your Own Dino. What's the reason? Due to if the small toys are ingested, it could be life-threatening to a child. For full details, go to Target Easter Egg Toys 2017!
How to get your refund?
If you have any of the products stated, you may return it to any Target store for a full refund.
SHARE this post to alert all parents!