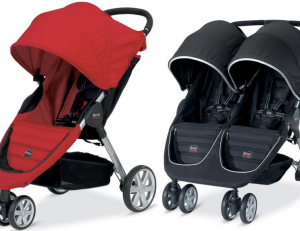 Britax Strollers Recall 2017
February 16, 2017 – Britax is recalling nearly 700,000 of their baby strollers. What's the reason? Due to a damaged receiver mount on the stroller that can cause the car seat to disengage and fall unexpectedly, posing a fall hazard to infants in the car seat. For full details, go to Britax Strollers Recall 2017!
How to get your refund?
If you have any of the products stated, you may request a repair kit by contacting Britax at 844-227-0300 for more information.
SHARE this post to alert all parents!