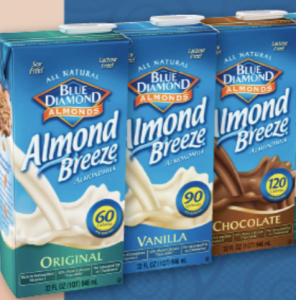 Blue Diamond Settlement = Up to FREE $10 Check!
Calling all readers who purchased Blue Diamond Almond Breeze or Nut-Thins products in the past! If you've made at least ONE qualifying purchase in the USA between May 28, 2009 through November 18, 2016, you can get up to $10 Cash Back (5 per product and $1 per product you purchased)! This settlement is about how Blue Diamond falsely advertised these products as "All Natural" and "Natural".
No proof of purchase is required for up to 10 but please do not fill out the form if you never purchased these products! If you purchased 11-20 products, you may fill out the form WITH proof of purchase for up to $20 Cash Back! Go here for more details and to file a claim! Keep in mind, this may take months or years to payout. Spread the word!
Thanks Pahmansi!