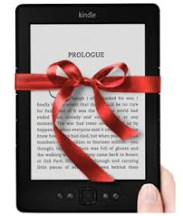 FREE eBooks Roundup 8/7
Looking for some new books to read? Every Thursday, I'll bring you a new Amazon.com roundup of some highly-rated FREE Kindle eBooks!
The Gray and Guilty Sea by Scott William Carter
Coco Pinchard's Big Fat Tipsy Wedding by Robert Bryndza
A Passion Most Pure by Julie Lessman
Elusive by Sara Rosett
Tuesday's Child by Dale Mayer
The Enemy We Know by Donna White Glaser
Sentence of Marriage by Shayne Parkinson
Not Today, But Someday by Lori Otto
Bluegrass State of Mind by Kathleen Brooks
Nora Roberts Land by Ava Miles
Remember, you don't need a Kindle to read these – you can use your smartphone, tablet or computer as well. Enjoy! 🙂
*Amazon prices may change at any time.