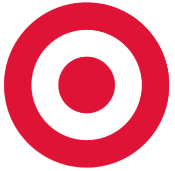 Target Cartwheel: 30% off The One Spot
Looking for a great deal? Through 6/22, Target Cartwheel is offering 30% off The One Spot (sort by "Discount"). So items costing $1 will only cost $.70 each! Limit 4 per person, so go pick up a couple things!
What is Target Cartwheel? It's basically a smartphone app by Target that allows you to pick and choose higher value savings as much as 50% off on tons of items including grocery, healthy & beauty, baby clothing and much more!