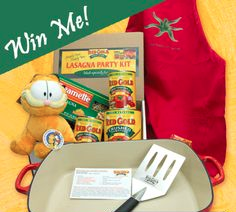 Enter to Win 1 of 4,000 FREE Red Gold Aprons
Wanna win free apron? Through July 23rd, enter the Red Gold Sweepstakes (you may un-check the share box) for your chance to win 1 of 4,000 prizes… 1,000 winners per week! Good Luck!
For chances to win, check out more Instant Win Games & Sweepstakes here!