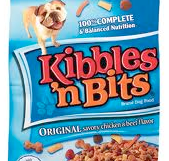 Chatterbox: Apply to Get FREE Kibbles 'n Bits Dog Food
For a limited time, apply to score a FREE Kibbles 'n Bits Dog Food, courtesy of Chatterbox of House Party. A total of 2,000 packs will be given out. Sounds fun!
Have you ever been chosen to host a House Party? Email me with your pics and experiences!
What is Chatterbox by House Party?
Chatterbox by HouseParty.com is a free online community where people connect through hosting parties and trying new products. As a registered member of Chatterbox by House Party you have the opportunity to sample new products and chat about them. Go here for more details!