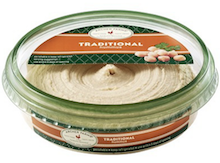 Hummus Recall 2014
MAY 22, 2014 – Prepared Foods manufacturer Lansal, Inc. is voluntarily recalling 14,680 pounds of various hummus and dip products, which were sold at Target, Trader Joe's and Giant Eagle. What's the reason? Possible Listeria contamination, which can cause serious and sometimes fatal infections to humans. For a list of recalled items and full details, go to Hummus Recall 2014!
How to get your refund?
If you have any of the products stated, try returning it to your store of purchase or contact Lansal at (877) 550-0694 for more information.
SHARE this post to alert all your family and friends out there!
Thanks Brittany!