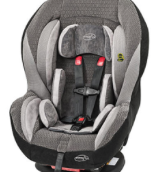 Evenflo Recall 2014
APRIL 7, 2014 – Evenflo is recalling a whopping 1.4 million child car seats and booster seats. Over 24 different models are involved. What's the reason? Buckles can get stuck, making it though to get a child out of the seat. For full details, go to Evenflo Recall 2014!
How to handle this issue?
If you have any of the products stated, you may order a free remedy kit here or by contacting Evenflo at 1-800-490-7591 for more information.
SHARE this post to alert all parents out there!
Thanks Robin!