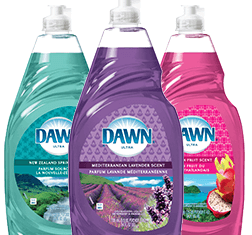 CVS: Dawn Dish Soap Only $0.49!
RESET! Go print it again! Check out this awesome CVS this week through 5/3:
Dawn Hand Renewal (9 oz small bottles) $0.99 each
Use $0.50/1 Dawn Hand Renewal, Power Clean, Bleach Alertnative or Oxi (zip 77477)
= $0.49!
These often go on sale for under $1 at many stores. I buy these ALL the time and keep them in my stockpile as we go through dish soap quite fast around here!
Thanks Paula!