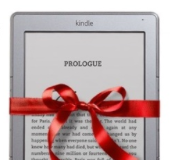 Amazon: Possible Kindle for ONLY $19 (Reg. $69!)
WOWZERS!!! Ok, so it looks like some Amazon.com customers are seeing $50 off ANY select Kindle. All you gotta do is hurry over here and possibly login to look for a banner (like pictured below) that says "Save $50" on the homepage. Please note, it's appearing for some people only and it may take a few tries to appear. You might be able to score a Kindle for as low as $19 (regularly $69!). It may be just for Amazon Prime members but I'm not sure. Hurry, this will not last long!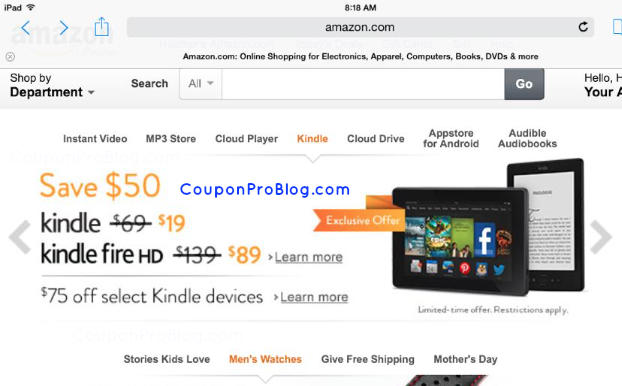 * Amazon prices may change at any time.
Thanks Heather!