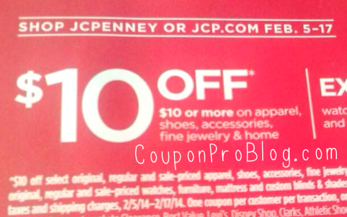 JCPenney: Possible $10 off $10 Purchase Coupon!
Heads up! Check out what Melissa sent me:
Woohoo got Scotch shipping tape today and 10.00 off 10.00 at JCP.
That mean's you'll be able to score some FREE stuff!! Coupon expires 2/17/13. You may also grab this $10 off $25 JCPenney Purchase Coupon valid through 2/8/14. Be sure to look out for it in your mailbox!
Thanks Melissa for the pic!