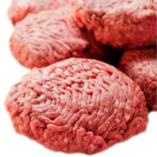 Beef Recall 2014
FEBRUARY 9, 2014 – Rancho Feeding Corporation, based in CA, is recalling approximately 8.7 million pounds of meat. The products were distributed to retailers in four states: California, Florida, Illinois and Texas. What's the reason? It processed diseased and unhealthy animals. For full details, go to Beef Recall 2014!
How to get your refund?
If you have any of the products stated, try returning it to your store of purchase or contact the plant at (707) 762-6651 for more information.
SHARE this post to alert your family and friends!
Thanks Kim!