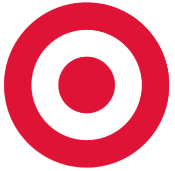 NEWS: Target says Data from 40 Million Credit Cards Stolen
Heads up! If you used a credit card or debit card at Target between Black Friday and December 15th, check your statements!!! Target has officially confirmed the data breach this morning where nearly 40 million credit cards might have been stolen or at least compromised in someway. This matter is being investigated as we speak!
Guests who suspect unauthorized activity should contact Target at 866-852-8680. My tip to you is to use CASH only or any gift cards you may have at Target until this entire issue is resolved! For full details, check out Target Credit Card Data Compromised!
SHARE this post with friends to let them know too!
Thanks Shannon, Grace and Christie!