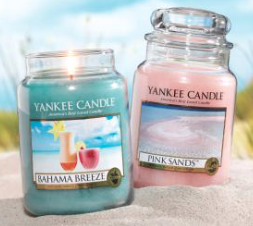 Yankee Candle: Buy 2 Get 2 FREE Coupons (Up to $55.98 Value!)
New coupons! If you love candles and fragrances, you can print a new Buy 2 Get 2 FREE Yankee Candle Coupons up to a $55.98 value! This coupon is also valid for medium and small candles and fragrances too. Coupon valid through 12/1/13.
* Restrictions apply. See coupon for details.