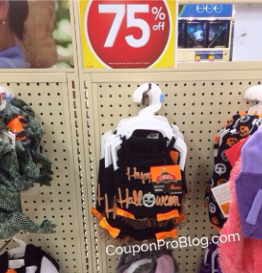 PetSmart Halloween Costumes Clearance Sale (Up to 75% Off!)
If you're headed to PetSmart soon, keep an eye out for PetSmart Halloween Costumes on clearance which have already hit 75% off at my local store. I suggesting scanning your items if you don't see the 75% off signs just to make sure. Prices may vary by location. You guys may want to check Petco for any costume deals too! Let us know what you find!
Thanks Angela for the tip!