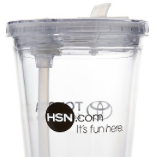 4 FREE Toyota Tumblers – HURRY!
Hurry over to HSN.com to score a 2 FREE Toyota Tumblers here and 2 FREE Toyota Thermos Bottles here… total checkout price $0.00. Please note, it's easiest to checkout via Facebook option and you must use a credit card or even an old pre-paid card or PayPal instead. Limit 2 per person each… so 4 total. You can remove the HSN app off your Facebook profile by reading here. Last time around, I got my two free tumblers a few weeks later. Let us know if you score one!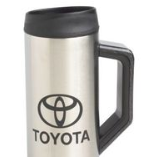 Thanks Sarah, Connie and Holly!