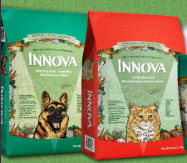 Natura Pet Food Recall 2013
JUNE 18, 2013 – Natura Pet has issues a voluntary recall on all Innova, California Natural, EVO, Healthwise, Mother Nature and Karma branded dry pet food and biscuit/bar/treat products with expiration dates prior to June 10, 2014. What's the reason? May contain Salmonella. For full details, go to Natura Pet Food Recall 2013!
How to get your refund?
If you have any of the products stated, try returning it to your store of purchase or fill out this form for a refund or contact Natura Pet at (800) 224-6123 for more information.
SHARE this post to inform your family and friends!
Thanks Carly!