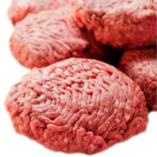 Beef Recall 2013
JUNE 19, 2013 – Check your freezer! National Beef Packing Co. is recalling approximately 22,737 pounds of raw ground beef products. All these products have a "USE BY/SELL BY DATE" of June 14, 2013, and bear the establishment number "EST. 208A" inside the USDA mark of inspection. What's the reason? May contaminated with E. Coli. For full details, go to Beef Recall 2013!
How to get your refund?
If you have any of the products stated, try returning it to your store of purchase or contact National Beef Packing Co. at  (877) 857-4143 for more information.
SHARE this post to inform your family and friends!
Thanks Monica and Brittany for the heads up!