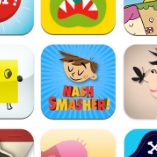 Apple to Pay Parents $100M Back from Kids In-App Purchases
Calling all Parents! If you're kiddos ran up unauthorized charges while playing with apps on your iPad or iPhone for $30 or less, you may be eligible for a FREE $5 iTunes Store Credit or FREE $5 Cash (if you no longer have an itunes account), according to a new settlement. Parents who claim unauthorized charges in excess of $30 must submit the date and amount of each purchase. Claims must be submitted by August 30, 2013. For more info or to get your refund, go to Apple In-App Purchase Litigation website!
SHARE this post to inform your family and friends!
Thanks Michelle for the heads up!