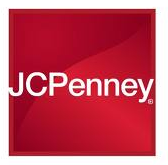 UPDATE: JCPenney will honor all FREE Orders?!
GREAT NEWS! Remember all the FREE JCPenney Offers (free coke t-shirt, free arizona hoodies, free women's sweater, free bath towels, free pineapple slicer – all expired now!) posted on May 12th? Well it appears JCPenney WILL HONOR nearly all of the free orders with a limit of 1 per person. So if you tried ordering a 2nd, 3rd free item and so on, you're outta luck!
Here's the full email Neha received:
At JCPenney, we always want you to have the best. The recent $10 off $10 MORE2BUY coupon you received was part of that intent. However, that offer was designed for one-time use only. We will honor the $10 off your first order but any subsequent orders placed using this discount will be canceled. We apologize for any confusion and invite you to take advantage of all the great offers currently available at jcp.com. Thank you for shopping with us, and we look forward to serving you in the future.
Readers Jenny and Tiffany posted on our Facebook wall that they received a call and already picked up their free orders. If you're like me, I'm still waiting for a call back to pick up my free t-shirt. It looks like JCPenney eating up their "mistake" to keep their customers happy and that deserves lots of props. We'll keep you posted on any new details!

 And don't forget to sign up for FREE Hot Offer Text Alerts so you NEVER miss a hot freebie!
Thanks Neha, Jenny, Tiffany and all you readers who informed me!