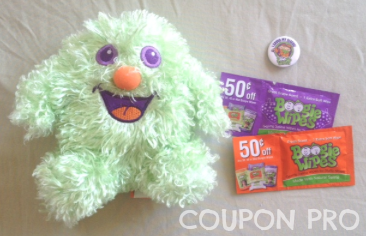 I got my FREE Boogie Wipes Toy & Kit!
Yay! Remember the FREE Boogie Wipes Toy & Kit (EXPIRED) offer I posted about on March 3rd? Well I received this freebie in my mailbox today. They had 5,000 available when I posted it, so hopefully you scored one too! Kiddos are going to love this! Plus, if you haven't already, enter this month's giveaway to win a FREE Boogies Wipes Backpack Badge & Kit here!
For more freebies, check out my freebies page here!
Did you get your free kit yet? Let us know!