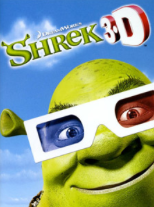 FREE DreamWorks DVD Sampler – FIRST 10,000! (Pillsbury)
RUN!!!! Are you a Pillsbury member? If so, hurry on over to score a FREE DreamWorks DVD Sampler when you login for the first 10k. If you join today, you WILL NOT receive a this freebie but may be able to participate in future giveaways.

 And don't forget to sign up for FREE Hot Offer Text Alerts so you never miss a hot freebie!
Thanks Jess!