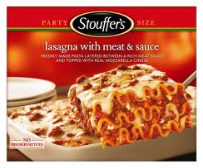 Stouffer's Coupons – $2.50 Off
Head over to Facebook to print a new 2 new Stouffer's Coupons:
Want to save ink? Click "Help" on the lower right of the bricks coupon printer page to get this coupon mailed to your home. These often go on sale, so be sure to pair this coupon with a sale for a great deal!