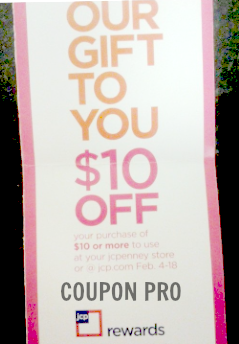 JCPenney: $10 off $10 Purchase Coupon
Yay! JCP really did bring back coupons. Check out what Tammy sent me:
Just FYI, those who get the JC Penney sale books in the mail- Do not throw it out until you get your 10 off a 10 purchase coupon. It inside the cover!
Coupon expires 2/18/13. Let us know if you scored this *HOT* coupon in your mailbox!
Thanks Tammy for pic!