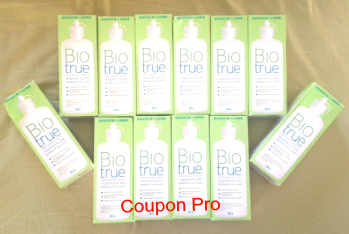 I Won a Year Supply of Biotrue ($120 Value!!!)
Have you played the Biotrue Instant Win Game yet? Well, I WON A YEAR SUPPLY of Bio-true a few weeks ago and it already arrived on my doorstep today… and I don't usually ever win things, so this is SUPER awesome! My heavy prize arrive with 12 full-size bottles and is worth a $120 Value. Since I don't wear contacts, I plan on giving some away to friends and donating the rest. Have you won anything recently?
For more chances to win, check out these Instant Win Games & Sweepstakes here!