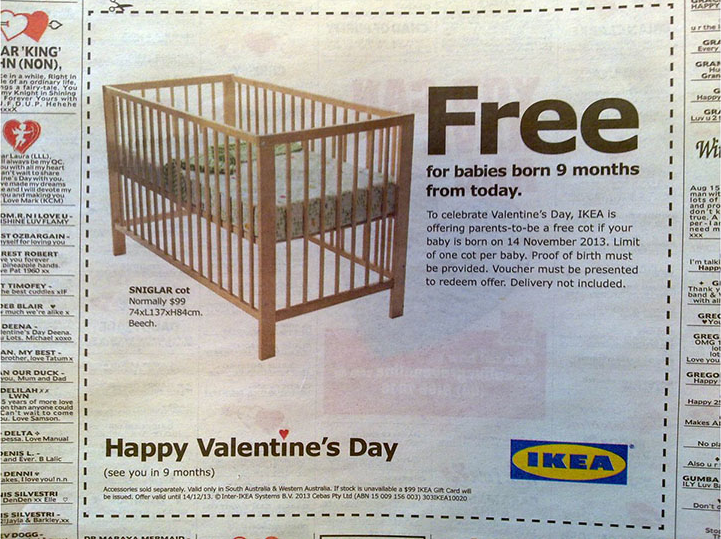 FREE Baby Crib ($99 Value!)
Well that's if you live a few thousand miles away in Australia.
To celebrate Valentine's Day, IKEA released a super amazing coupon in the local Australian paper for a FREE Baby Crib (a $99 Value!) if your baby is born 9 months from today… November 14th, 2013. Proof of birth is required. So for all you lovers, go right ahead and get to work. And don't forget to print those very special K-Y Coupons too! 😉
Oh and by the way…. Happy Valentine's Day Everyone! 😀
Thanks Gawker for pic and my friend Justin for sharing!