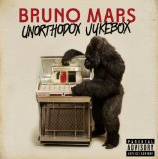 Amazon: 20 MP3 Albums Only $1.99 Each (Britney Spears, Aerosmith + More!)
Awesome deal! Today only, hurry over to Amazon.com to check out the Gold Box Deal of the Day: 20 MP3 Albums for Only $1.99 Each with albums from Britney Spears, Bruno Mars, Train, Aerosmith, J.Lo and much more! This price won't last long, so hurry!
* Amazon prices may change at any time.