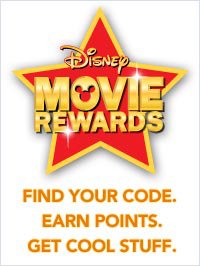 25 FREE Disney Movie Rewards Points
There's a new Disney rewards code! Are you a Disney Movie Rewards member? If so, you need to use Chrome or Firefox browser for it to work then simply go here and all the app to add 25 points to your account when you link your acct to Facebook.
What is Disney Movie Rewards?
Disney Movie Rewards is an awesome program that rewards those who buy disney movies and watch disney movies in theaters. Plus, they often release FREE codes. Points can be redeemed for cool toys, DVD's and more.