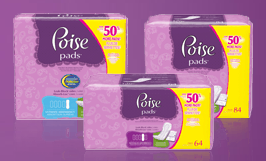 FREE Poise Sample Kit – HURRY!
Hurry over to score a FREE Poise Sample Kits but you may need to use FireFox or IE browsers… you may un-check the email subscribe part. Let us know if you snag one!

 And don't forget to sign up for FREE Hot Offer Text Alerts so you never miss a hot freebie!