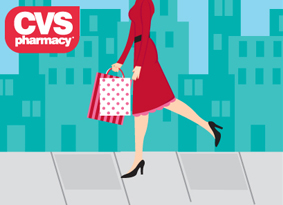 LivingSocial: $20 CVS Gift Card Only $10
Woo hoo! Hurry over to LivingSocial.com to score a $20 CVS Gift Card for ONLY $10. Here's how:
If you're NOT a member of LivingSocial, Register Here then go to step #3
If you're a current member of LivingSocial, skip to step #3.
Go buy the $20 CVS Gift Card Only $10
Doesn't matter what city.
FINAL COST = $10.
These won't last long so hurry!
* Limit 1 per purchaser.Valid for in-store purchases only.Valid at any participating CVS. FULL VALUE DOES NOT EXPIRE. See fine print for more details.