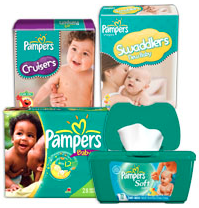 FREE Pampers Sample Kit – HURRY!
RUN!!! Hurry over to Walmart.com to score a FREE Pampers Sample Kit when you click "Request Kit" on the image ad on the right… keep refreshing the page if you don't see it. Let us know if you score one!

 And don't forget to sign up for FREE Hot Offer Text Alerts so you never miss a hot freebie!
Thanks Tonya!