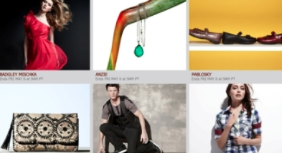 FREE $50 MyHabit Credit = FREE Toys, Clothes & More!
Wow! Hurry over to Amazon's shopping site MyHabit.com to score a FREE $25 MyHabit Credit for every 5 friends you refer to just sign up, they do not need to buy anything… you'll need to sign up first to get your referral link. Limit $50 bonus credit per person. You should be able to score FREE Toys, Clothes & More! Credits should arrive sometime in January 2012. Offer ends 12/13/12, so hurry!
Please note, AR, CO, CT, IL, NC and RI are ineligible to receive member referral credit. We are not sure why!