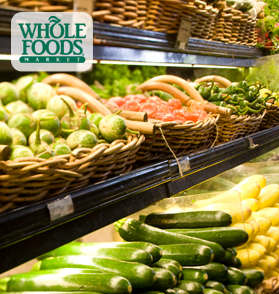 B1G1 FREE Whole Foods Market Frozen Item Coupon ($5.99 Value!)
Do you have a Whole Foods Market near you? If so, hurry over to Facebook to grab a Whole Foods Market Coupon for Buy 1 Get 1 FREE Frozen Pizza, App, or Dessert ($5.99 Value!). Print it out or show this offer on your phone! Coupon valid through 12/16/12.
* Restrictions apply. See coupon for details.
Thanks Cheryl!