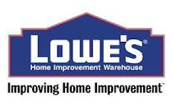 UPDATE: Lowe's Cancels $10 Rug Orders!
Remember this smokin' hot Lowe's deal I posted earlier today (11/30): Lowe's: Artistic Weavers Floral Area Rugs Only $10 Shipped? Well it looks like it was too good to be true because my order was just cancelled. Here's the email I received:
Dear Customer, 
Due to an error, one or more of the Artistic Weavers brand rugs you ordered on Lowes.com were incorrectly listed as $10. Therefore, your order(s) will be canceled and any charges for these items will be refunded to the original form of payment. We apologize for any inconvenience this may cause. If you have questions regarding your order(s), please contact us at the number below.
Thank you,
Lowe's Executive Support 
1-800-44-LOWES
This email came from lowes@e.lowes.com and is titled Important Information About Your Order. Now I'm not sure if they are canceling all orders, but it seems that way. I'm bummed but this was kind of expected. Did your order get cancelled? We'd love to hear from you!
Thanks Ana and Sarah for the heads up!