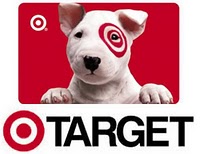 Target Halloween Clearance 2012
If you're heading to Target (or any store I might add), be sure to keep an eye out for Halloween items on clearance for up to 90% off over the next few days. You should be able to score great deals on plates, cups, costumes, candy, decorations and much more!
Here is the rumored Target clearance schedule for Halloween this year:
Starting November 1st = 50% off (candy 30% off)
Starting November 4th = 70% off (candy up to 50% off)
Starting November 7th – 90% off (candy up to 70% off)
Be sure to let us know if you spot any hot deals!
Thanks Mary!