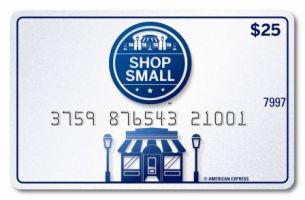 Did you win a FREE $25 Amex Gift Card?!
Remember the FREE $25 Amex Gift Card Giveaway (40,000 Winners) offer posted back on November 1st? Well it looks like emails just went out this morning to lots of winners with the subject "You won a gift card from FedEx". Be sure to come back and let us know if you are a winner!
For more chances to win, check out lots of Giveaways and Sweepstakes here!
Thanks Christina!