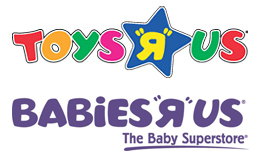 Toys R Us Layaway 2012
It's official! Most Toys R Us stores are offering free layaway just in time for the busy holiday season. Through October 31st, 2012, Toys R Us is waiving the upfront fees that usually apply towards laway purchases including toys, video games and swing sets. It does NOT apply towards apply to clothing, drinks, diapers, batteries and "holiday-related items." Restrictions apply. Layaway is still available after 10/31 but there will be a $5 fee. For more details, check out Toys R Us Layaway 2012!
How Toys R Us Layway Works? Instead of paying the total price up of an item front, shoppers can secure the item by making a 20% down payment, as long as they pay 50% within 45 days and pay for the product in full by 12/16/12.
Thanks Jenna and Sarah!