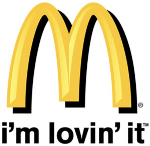 McDonald's Accepts Competitor Coupons?!
Wowie! Check out the image below that Jessica spotted in Southern California. Stamped right on the front door of her local McDonald's is a sign that states "We Accept Our Competitor's Coupons on Any Comparable McDonald's Item." Ok, so I have a feeling this is not a nationwide promo, so be sure to check with your local McDonald's. And we are not sure what they accept and don't accept quite yet but it doesn't hurt to try it. Be sure to let us know if you local McDonald's accepts competitor coupons!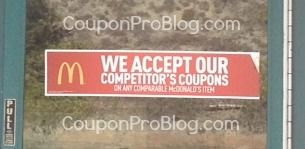 Thanks Jessica for pic!