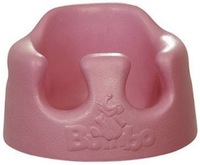 Bumbo Baby Seat Recall 2012
August 15, 2012 – Bumbo International is recalling 4 Million Bumbo Baby Seats.  What's the reason? Children can wiggle free and fall out of the seats.  In October 2007, 1 million Bumbo seats were voluntarily recalled to provide additional warnings against use on raised surfaces.  For full details, go to Bumbo Baby Seat Recall 2012!
How to get a repair kit for your recalled Bumbo?
Order the free repair kit by visiting www.recall.BumboUSA.com or calling (866) 898-4999 between 8 a.m. and 5 p.m. CT Monday through Thursday and between 8 a.m. and 12:30 p.m. CT on Friday. Do not return the Bumbo seat to retailers as they will not be able to provide the repair kit.