Coupon Pro on Facebook: Tips, Tricks and More!
Have joined over 104,808 readers who "LIKE" Coupon Pro on Facebook yet? It's one of the easiest ways to stay in touch and updated with the latest money saving coupons, freebies and deals 24 hours a day, 7 days a week. Plus, it's a fun way to connect with other readers, share deals and make friends!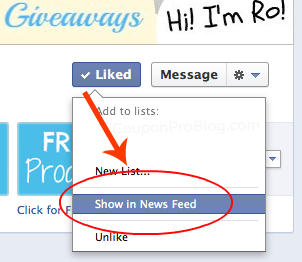 Once you "LIKE" Coupon Pro on Facebook, you may still not see ALL our updates. As shown above, make sure you scroll over the "LIKED" button and click the "Show in News Feed" link to be sure all our posts appear on your Newsfeed.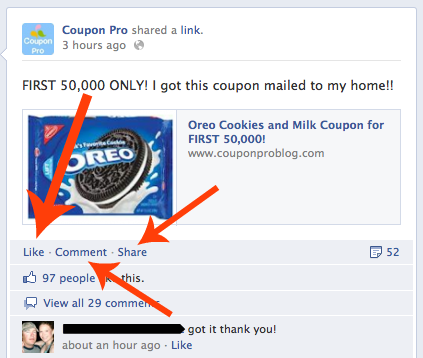 As shown above, don't forget to often LIKE, COMMENT and SHARE our posts because Facebook uses these interactions to decided whether to show or not show our posts on your Newfeed. Also, be sure to Create a List on Facebook to easily find Coupon Pro on Facebook everyday. We don't want you to ever miss a deal!
Here are 3 bonus tips and tricks to never miss a deal:
Also, if you're wondering how to remove apps from accessing your profile, check out How to Remove Applications on Facebook. Hope this helps! 😀