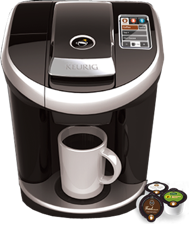 Dr. Oz Giveaway Winners Announced – I WON!!!
Remember all those Dr. Oz giveaways I posted about back on May 2nd? Well, I've been receiving emails and messages all evening long with folks saying that emails from promotions@doctoroz.com with the subject "Winner Notification: Dr. Oz's Best Tips Ever! Online Giveaway" have gone out and many folks are winning, so CHECK YOUR EMAIL (and your spam too)!!! I won a Peter Thomas Roth Retinol Fusion AM Moisturizer SPF 30. Check it out: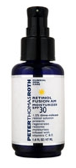 I'm not the only one. Check out what fellow Coupon Pro readers won:
Omg! I won a Vue V700 Brewer, a Vue Pack Carousel and 2 boxes of Vue packs from the Dr. Oz!!!" Coupon Pro reader, Eunhwa
"I just received an email that I won the DR Oz's juicer…..wow I've never won anything before !!!" Coupon Pro reader, Jeanette
"Just got an email from the Dr Oz show saying that I won the touch n tone personal massager from Conair!! 6 months pregnant….I can definetly use it…ahhhh!!!" Coupon Pro reader, Stephanie
"Won water pik by dr oz…check emails !! :)" Coupon Pro reader, Theresa
Congrats to all you winners and be sure to email us a pic of you and your prize! 🙂
Did you win too? Let us know in the comments below!