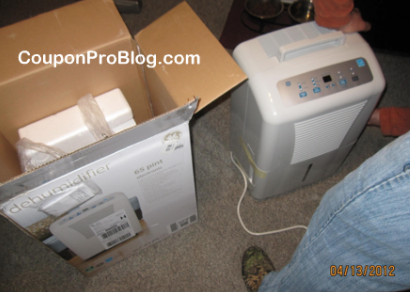 WAHOO!!! GE Dehumidifier has arrived for One Reader!
Oh my word! Remember the GE Dehumidifier for ONLY $13 Shipped to Store! HURRY!!! post from 4/11/12? Well check out what arrived at Holly's doorstep above:
Thanks for the heads up! I got my new dehumidifier delivered today. I got the bigger one for $22! We really needed a new one and at that price I couldn't pass it up 🙂
That was quick, right?! Well in my case, my AC has shipped but my Dehumidifier has not been shipped (but it's also not cancelled). This darn thing is worth $234 and Holly got it for only $22. How awesome is that? Let us know when you get yours!
(thanks so much @Holly)