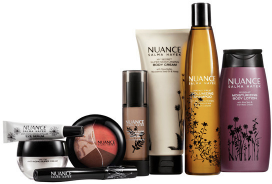 FREE Salma Hayek Nuance Hair Product at CVS?!
Check out what Dawn wrote on our Facebook wall today:
Hi coupon pro! I went to CVS yesterday and scanned my card and got a $5.00 off coupon on any salma hayek nuance hair product. They have trial sizes starting at $3.99. I picked up a trial size that was $4.99 so that made it free! (the big sizes start at 7.99)
Of course, she scanned her card the magic coupon machine if you didn't already know. Let us know if you snag this coupon or any other hot coupons!
(thanks @Dawn)