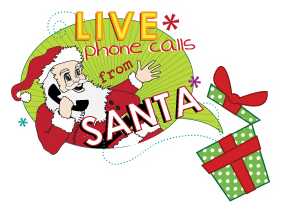 FREE Personalized Phone Call from Santa (Google)
Shhh! Want to surprise your kiddo, mom, dad, grandparents, friend, co-worker, class-mate or family member with a call from Santa? All you need to do is head on over to Send A Call from Santa, brought to you by Google, and get started by filling out a personalized questionnaire by entering your age, enter your phone number then the recipients phone number and they'll receive a call from Santa within seconds. I highly suggest recording peoples reactions and feel free to send them in to couponproblog@gmail .com. It would be so much fun! We'd love to share your memories with the world!
* U.S. and Canadian phone numbers only.