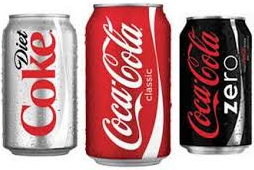 FREE 12-Pack of Coca-Cola ONLY 30 Points at My Coke Rewards
Are you a My Coke Rewards member? If so, hurry on over to snag a Coke coupon for FREE Sparking 12-pack of one Coca-Cola, Diet Coke, Coca-Cola Zero, Sprite, Fanta, Pibb Extra, Vault, Mello Yello, Barq's or Fresca for ONLY 30 points… that's a whopping 88% off!!! This will not last long, so get it today!
* Limited quantities available. Limit 2 redemptions per member.
(thank @Beth and @Ashley)