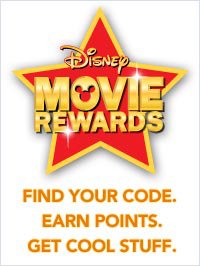 5 FREE Disney Movie Reward Points – Day 1
Are you a Disney Movie Rewards member? If so, you'll be able to score 5 points everyday for the next 25 days until Christmas when you simply visit ABC Family's 25 Days of Christmas then scroll down the middle of the page until you see the image below. Simply click the image, log in and pow, you've got 5 FREE points!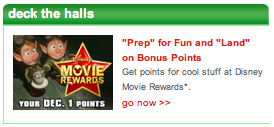 That was easy! Disney Movie Rewards is an awesome program that rewards those who buy disney movies and watch disney movies in theaters. Plus, they often release FREE codes. Points can be redeemed for cool toys, DVD's and more.
Please leave a comment below if any of the codes above are expired.